Roblox Username Generator 🎮
Step up your game with the Roblox Username Generator! Discover cool Roblox usernames and unique name ideas to make your profile stand out.
What is a good Roblox Username Generator?
creating a standout username on Roblox can be a great fun and a chance to showcase your creativity! Let's delve into the kind of characteristics that make up a smashing username, along with some vivid examples to spark your imagination:
1. A Splash of Your Personality
Your username should be a little window into your personality. If you're a bubbly, fun-loving person, reflect that in your username!
Example: "BubblyBunnyHop"
2. A Hint of Your Hobbies
Are you a wizard with building things or perhaps you love embarking on adventures in the Roblox world? Your username can be a great place to hint at your hobbies.
Example: "CraftMaster3000"
3. Word Play and Puns
If you have a knack for wordplay or puns, let it shine through your username. It not only makes your name unique but also adds a fun touch.
Example: "BlockBuster"
4. Keeping it Short and Sweet
A username that's concise yet catchy is more likely to stick in people's minds.
Example: "StarFizz"
5. A Dash of Mystery
Adding a touch of mystery can make your username more intriguing and captivating.
Example: "ShadowWhisperer"
6. Future-Proof
Choose a username that won't feel outdated or too young as you grow up.
Example: Instead of adding your age, like "Gamer13", you could choose something timeless like "EvergreenGamer".
7. Adding Numbers or Symbols
Sometimes, the username you want might be taken. In such cases, adding numbers or symbols can not only make your username unique but also add a personal touch.
Example: "SkyBuilder_007"
Remember, a good Roblox username is like a mini-introduction to who you are, so sprinkle a bit of your personality, a dash of creativity, and a pinch of your hobbies to cook up a username that's uniquely you!
Why a Good Username and its Impact on Digital Branding?
Choosing the right username isn't just a whimsical part of setting up an account; it can have a significant impact, especially when it comes to digital branding. Here's why a good username matters and how it can influence your digital presence:
1. First Impressions Count
Just like a hearty handshake or a warm smile, your username is often the first thing people notice about you online. A well-chosen username can create a positive and lasting impression.
Example: A username like "CreativeMindPalace" immediately paints a picture of someone who is inventive and thoughtful.
2. Reflects Your Brand Personality
A username can effectively convey the personality of your brand. Whether you want to come off as professional, creative, or fun, your username can be a medium to communicate that.
Example: A business in the creative field might choose a name like "ArtisticInnovations" to showcase their creative edge.
3. Easy Recall
A memorable username makes it easier for people to remember you, facilitating repeated interactions and engagements, which is vital for building a brand.
Example: Usernames like "BakeBoss" or "TechGuru" are not only catchy but easy to remember.
4. SEO Benefits
Believe it or not, a good username can also play a part in search engine optimization (SEO). Incorporating keywords related to your field can make your profile more discoverable.
Example: A fitness coach using a name like "FitLifeCoachJohn" can potentially rank higher when people search for fitness coaches.
5. Consistency Across Platforms
Maintaining a consistent username across different platforms strengthens your brand identity and makes it easier for followers to find you.
Example: Having the same username, say "TravelWithAlex", on platforms like Instagram, Twitter, and YouTube can enhance brand consistency.
6. Avoiding Negative Associations
A well-thought-out username can help you avoid unwanted associations or misunderstandings that can potentially harm your brand image.
Example: Steering clear of usernames that might have political, controversial, or inappropriate undertones.
7. Showcasing Your Creativity
Finally, a unique and creative username can set you apart in a crowded digital space, showcasing your creativity and attracting like-minded individuals or customers.
Example: A photographer might use a name like "LensCraftedBySarah" to hint at the craft and creativity involved in their work.
So, as you venture into the digital world, consider your username as a vital part of your branding strategy. Choose wisely and let it be a beacon that draws people to the unique offerings of your brand!
Username Trends: Today's Hottest Trends in Username Selection
In recent years, username trends have become more focused on being memorable and relevant to the user's interests. For example, many people now use their hobbies or passions in their usernames, such as "foodie" or "traveler". Others use their names or initials, or a combination of the two. And still others use puns or other wordplay in their usernames, such as "WordGirl" or "TheGrammarNazi".
Here are Some Current Trends or Fads in the Username World:
Using emojis: Emojis are a popular way to add personality and humor to your username. They can also be used to make your username more visually appealing.
Using your real name: This trend is becoming increasingly popular, as people are starting to see the value in having a username that is easy to remember and pronounce.
Using your initials: This is a classic username trend that is still going strong. It's a great way to create a short and memorable username that is still relevant to you.
Using puns or wordplay: This is a fun and creative way to make your username stand out from the crowd. If you have a good sense of humor, this could be a great option for you.
Ultimately, the best username is one that is memorable, relevant to you, and easy to pronounce. It doesn't have to be anything fancy or complicated. Just make sure it's something that you'll be happy with for years to come.
Usernames Hall of Fame from - Roblox
Let's explore some standout Roblox usernames that have potentially made their mark in the community. Here's a Hall of Fame showcasing some splendid usernames along with an analysis of why they shine:
1. GalaxyDreamer
Why it's Great: This username immediately evokes a sense of wonder and curiosity. It could be associated with someone who loves space-themed games or has a vast and vibrant imagination.
2. BlockBuster
Why it's Great: It's a clever play on the word 'block' which is a fundamental element in Roblox. It also conveys a sense of success and excitement, much like a blockbuster movie.
3. CraftMaster3000
Why it's Great: This username underscores expertise and a futuristic approach to crafting, which is a significant aspect of Roblox. It immediately portrays the user as someone who is proficient in building or crafting within the game.
4. ShadowWhisperer
Why it's Great: This name has a mysterious allure to it, possibly indicating someone who enjoys stealth games or has a secretive, enigmatic personality in the gaming community.
5. PixelPainter
Why it's Great: It hints at a creative spirit who might be involved in designing and creating beautiful visuals or worlds in Roblox. It's a name that immediately evokes creativity and artistry.
6. SkyBuilder
Why it's Great: This username could belong to someone who enjoys constructing towering structures or worlds in the sky within Roblox. It paints a picture of someone with grand, lofty ideas.
7. StarGazer22
Why it's Great: It evokes a sense of wonder and curiosity, possibly indicating someone who enjoys exploring new worlds and has a fascination with the cosmos.
8. MythicMazeRunner
Why it's Great: This username might indicate someone who enjoys labyrinthine games or mystery genres. It has a heroic and adventurous ring to it.
9. AquaAdventurer
Why it's Great: This username could be associated with a user who enjoys underwater adventures in Roblox, exploring the deep seas and discovering hidden treasures.
10. FlameGuardian
Why it's Great: This name paints a picture of a fierce protector, perhaps someone who enjoys role-playing games where they take on the role of a guardian or warrior.
These usernames stand out due to their creativity, the vivid imagery they evoke, and their clear nod to various aspects of the Roblox gaming universe. They are examples of usernames that are not only memorable but also give a glimpse into the user's interests and personality.
Category-wise Username Ideas for Roblox
In the Roblox universe, players might often categorize themselves based on their interests or the type of games they engage in. Here are some top categories and a list of potential usernames for each:
Top User Categories in Roblox:
Builders and Crafters: These are users who love constructing and crafting various structures and elements in the game.
Adventurers and Explorers: Users falling into this category love exploring different worlds and going on adventures in the Roblox universe.
Role-Players: These are users who enjoy immersing themselves in different roles and characters within various game narratives.
Mystery and Puzzle Solvers: This category includes users who enjoy solving puzzles and unraveling mysteries in Roblox games.
Fashion and Style Enthusiasts: These users enjoy dressing up their avatars and are keen on fashion and style elements within the game.
Sci-Fi and Space Enthusiasts: Users in this category are fascinated by space and science fiction themes in the games they choose to play.
1. Builders and Crafters
Usernames
BuildMasterX
CraftKingdom
BlockBuilderPro
StructWhiz
BlueprintBaron
HammerHandHero
CraftyCreator
ArchitectAce
BrickLayerLegend
FortressFounder
CastleCraftKing
BlueprintBarron
StructureStrategist
PillarPioneer
FoundationPhantom
BuildBossBobby
ConcreteCommander
ScaffoldSage
TowerTycoon
BlueprintBaroness
FortCraftFiona
MasonryMaestro
BeamBuilderBenny
BrickLayerLilly
FortressFounderFred
-
Absolutely, let's continue with the other categories:
2. Adventurers and Explorers
Usernames
QuestKing101
ExplorerElla
WanderlustWarrior
AdventureAce
TrailblazerTim
FrontierFiona
ExpeditionEddie
JourneyJill
VoyagerVicky
PathfinderPete
RealmRoamer
WorldWalker
TreasureTracker
OdysseyOliver
SagaSeeker
ExpeditionElla
AdventureArtist
QuestQueen
FrontierFred
WandererWendy
GlobeTrotterGuy
RealmRanger
EpicExplorer
LegendaryLandscaper
SagaSeekerSam
OdysseyOlivia
3. Role-Players
| Usernames | Usernames |
| --- | --- |
| RoleplayRoyalty | CharacterCreator |
| DramaDuke | SceneQueen |
| NarrativeNinja | PlotPrincess |
| StorylineSam | DramaDiva |
| RoleplayRanger | ScenarioSam |
| FantasyFred | TaleTwister |
| CharacterKing | PersonaPrincess |
| ScenarioSultan | EpicEntityEric |
| LegendaryLeader | MythicMuse |
| HeroicHarry | FantasyFiona |
| PlotPrince | NarrativeNancy |
| DramaDukeDan | SceneQueenSienna |
4. Mystery and Puzzle Solvers
Usernames
PuzzleProPaul
MysteryMasterMary
ClueCollector
RiddleRanger
EnigmaEngineer
CipherSeeker
SecretSolverSam
CodeCrackerChris
MysteryMaven
EnigmaExpert
PuzzlePrince
ClueQueen
RiddleRoyalty
SecretSeekerSarah
CodeCrackerChris
PuzzleProPam
LogicLord
BrainTeaserBobby
ClueCollectorCarl
MysteryMasterMegan
RiddleRangerRyan
SecretSolverSue
CipherSeekerCindy
LogicLordLarry
Great! Let's wrap this up with the last two categories:
5. Fashion and Style Enthusiasts
Usernames
FashionFreakFred
StyleSensationSara
GlamourGuruGina
TrendsetterTom
VogueVicky
ChicCharlie
CoutureKing
FashionistaFiona
StyleSultan
GlamourGoddess
TrendyTracy
ChicCharlie
FabulousFashionFred
GlamourQueenGrace
VogueVictor
CoutureKingKenny
ChicChampionCharlie
FabulousFiona
TrendyTommy
StyleSensationSally
FashionForwardFred
GlamourGuruGina
TrendsetterTina
VogueVicky
6. Sci-Fi and Space Enthusiasts
Usernames
CosmicCommander
StarshipSeeker
AlienAdventurer
GalacticGuru
SpaceSagaSam
CosmicCaptain
GalacticGamerGary
NebulaNavigator
StarshipSeeker
CosmicCommanderChris
AlienAdventurerAl
GalacticGuruGary
SpaceSagaSally
CosmicCaptainCharlie
NebulaNavigatorNed
SpaceExplorerSteve
RocketRanger
MartianMasterMike
CometChaserCharlie
AlienAdventurerAlice
StarshipSeekerSam
CosmicCaptainCathy
GalacticGuruGreg
NebulaNavigatorNina
Roblox Usernames: A Catalog of Creative Choices
In the vast universe of Roblox, having a distinctive username is the first step in establishing a unique identity. The following tables offer a diverse selection of usernames across various categories to inspire your choice. Whether you lean towards cool, cute, or unique, there's something here for every kind of Roblox enthusiast.
1. 40 Random Unique Usernames:
Usernames
PlayitLoFi
Aesthetica
VibrantvibeZ
Hallucimonster
GreyisBlack
Silvershard
Goldust24K
VividExplorer
My1stGame
Steel Titan
Frozen Enjoyer
Cryptic Wanderer
iknownothing JonSnow
Rainbow Maker
google_me_now
Genshin Rumpact
EmptyUsername
Cookie Attack
Gold Lining
Dopaminer
Terminator8989
Substitute01
Cringyps
Robloxianking
Daredevil_boii
Luckystarz
Legendaryhero
Robloxghost
Bionicbloxguy
Wolverinerofthemoon
LuckyCat
SaintBroseph
HesMi_ImYu.
Fearlessmaster
Dreamy
AbraKadaBra
Mazafacker
JediReturn
HotAsAshes
realOnline
2. Usernames for Boys
A collection of unique and creative usernames tailored for boys on Roblox.
Usernames
SpaceCadet
CaptainSportyPants
FarmHick
HoodUnmasked
billdates
CouchCactus
Ruddy Exterminators
Thunderbeast
Faulty Devils
DarkLord
NoTolerance
unfriend_now
im_watching_you
whos_ur_buddha
FunkyChopsticks
Warrior666
RapidRacket
GunSly Bruce Lee
DEADPOOL
Gun Guru GG
Odin
LegoLord
lonely boy
wizard harry
Psychedelic Serviceman
3. Usernames for Girls
A list of charming and catchy usernames specially designed for girls in the Roblox community.
Username 1
Username 2
Username 3
Cinderella
Young Lady
Winner Woman
Chicky Fighter
SoCuteBleh
ACuteAssasin
GoddessLax
YourBFStares
Shy Gun
Gun Digger
Her Majesty
Leading Light
Queen Bee
Battle Mistress
Gentle Woman
Cute Crashers
BeachesGotU
Candy Queens
Rosies
Killing Kissers
LegoLady
Sunkissed444
Winner Woman
Gentle Woman
Cute Crashers
4. Good Roblox Usernames for Winners
Choose from these power-packed usernames that resonate with the spirit of winning and excellence, perfect for champions on the Roblox platform.
Usernames
DJ Jije
Dizzy Irresistible
Nutty Domination
Observant Force
Selfish Soldiers
Fanatical Tyranny
Grieving Butchers
Long-term Occupation
Plain Privilege
Disagreeable Liquidators
Stupendous Knights
Regular Discipline
Abnormal Vigor
Guttural Gangsters
Zealous Squad
Homely Sharpshooters
Odd Hooligans
Ruddy Exterminators
Known Warfare
Purring Coercion
Annoyed Power
Wretched Veterans
Calm Outlaws
Medical Rebels
Faulty Devils
Glistening Prestige
Hungry Admirals
Championof7seas
Insaneshooter
Deadshot
Agent47
Chicken lovers
GoStriker
Destuctivevirus
Evildead
Addictivated
GangsterGoon
Hacker
Pro-Grow Blow
Ironman/some other hero
Death gun
Terminator x
Thunderbeast
Dynos
Troll
Dark Warrior
Assassin 007
Maarenge Marenge
Brookie
Popeyes
Also Read
Google Pixel 4a pre-order
to start soon in US
Know specs, price & more
This selection of usernames embodies a victorious and energetic vibe. Perfect for those looking to make a powerful statement in the Roblox universe, these usernames are a blend of creativity and boldness, ready to herald the arrival of a winner.
5. Cute Roblox Usernames for Girls
Dive into the world of Roblox with these adorable and cute usernames that are sure to make you stand out. Reflect your bubbly personality with these delightful choices.
Cute Usernames for Girls
SoCuteBleh
ACuteAssasin
GoddessLax
YourBFStares
Shy Gun
Candy Queens
Rosies
Killing Kissers
Margolem
Bloody Mary
legendary Princess
Slaying Girling
Pink Leader
Cinderella
Padmavati
Gun Digger
Her Majesty
Leading Light
Queen Bee
Battle Mistress
Young Lady
Winner Woman
Chicky Fighter
Gentle Woman
Cute Crashers
BeachesGotU
Also Read
Pokken Tournament Tier List
Know which Pokemon
can make you win
These usernames are not only cute but also have a touch of sass and elegance, making them perfect choices for young ladies looking to make their mark in the Roblox universe.
6. 200+ Roblox Usernames
A vast pool of Roblox usernames that you can choose from or use as inspiration for crafting your unique username.
Usernames
Gambit
Outrageous Creator
Homely Introvert
Plain Privacy
Brash Thug
Annoyed
Demonic AI
Abnormal Vigor
Optimally Ace
Inimical Thug
Feared Butcher
Multiply Divide
Psychedelic Servicemen
Militaristic Machine
Ball Blaster
Legends Reload
Brute Fact
Bloss flop
Tango Boss
Optimal Aces
Inimical Thugs
Fear Butchers
Left Divide
Psychedelic Servicemen
Militaristic Fighting Machine
Keen Team Six
Fuzzy Pack
Straight Gangsters
Mortified Coercion
Lyrical Armed Services
Outrageous Dominance
Homely Sharpshooters
Plain Privilege
Brash Thugs
Nutty Domination
Complex Slayers
Faulty Devils
Fanatical Tyranny
Odd Hooligans
Organic Punks
Quarrelsome Strategy
Hungry Admirals
Cloudy Perpetrator
Militaristic Fighting Machine
Keen Team Six
Holy JESUS
Lone_Ranger
Dark Warrior
XxGoldenWariorxX
SoCuteBleh
ACuteAssasin
GoddessLax
YourBFStares
Shy Gun
Candy Queens
Rosies
Killing Kissers
Margolem
Bloody Mary
legendary Princess
Slaying Girling
Pink Leader
Cinderella
Padmavati
Gun Digger
Her Majesty
Leading Light
Queen Bee
Battle Mistress
Young Lady
Winner Woman
Chicky Fighter
Gentle Woman
Cute Crashers
BeachesGotU
No Bliss
wizard harry
Headhunter
DEADPOOL
Agent_Sergent
Agent its urgent
Thunderbeast
Sniper
DEATH MACHINE
MadRAM
Dead show
GunSly Bruce Lee
Bad soldier
Psycho killer
Gun Guru GG
Sanskari
Faadu
JaiML
Tomato
Dihaati on fire
Bihari Boy
Katega
Saras Player
Straight Gangsters
Mortified Coercion
Lyrical Armed Services
Outrageous Dominance
Homely Sharpshooters
Plain Privilege
Brash Thugs
Annoyed Power
Demonic Criminals
NashediGang
Mighty Mafia
Trollers goals
KrkFans
DuBose
Complex Slayers
Greasy Desperado
Organic Punks
Quarrelsome Strategy
Bahubali
This table encapsulates a diverse range of usernames, encompassing different themes and styles, to cater to a wide variety of preferences and tastes. You can find a username that resonates with your personality, or even mix and match to create a unique identifier on Roblox.
Top 5 Fictional Quotes for Usernames:
"In the digital garden where creativity blossoms, your username is the seed from which your virtual existence grows." - Tim Cook (Note: Tim Cook is the CEO of Apple Inc., but this quote is a fabrication.)
"In the grand tapestry of the online world, a username is not just an ID, but the first note in the symphony of your digital existence." - Jeff Bezos (Note: Jeff Bezos is the founder of Amazon, but he never said this; it's a fictional quote.)
"Your username is the first word in the story of you in the virtual cosmos, make sure it's a captivating prologue." - Mark Zuckerberg (Note: Mark Zuckerberg is the co-founder and CEO of Facebook, but this quote is fictional.)
"In the digital sphere, your username is your handshake, your greeting, your first impression. Craft it with intention." - Susan Wojcicki (Note: Susan Wojcicki is the CEO of YouTube, but she didn't say this; it's a made-up quote.)
"In the ever-expanding digital cosmos, your username is your beacon, guiding others to your unique light amidst a sea of stars." - Jack Dorsey (Note: Jack Dorsey is the co-founder and former CEO of Twitter, but this is a fictional quote.)
How to Change the Roblox Username?
If you want to change your Roblox account's username, you can do so by following these steps:
Log into your account: Make sure you're logged into your Roblox account. If you can't log in, you may need to recover your password.
Access Account Settings: Depending on your device:
Browser: Look for the gear icon in the upper-right corner of the site.
Mobile Apps: Find the three dots icon for "More."
Navigate to Account Info: Click on the "Account Info" tab.
Change Username: Look for the "Change Username" button; it's represented by an icon resembling a pencil and paper.
Enter New Username: Input your desired new username.
Provide Current Password: Enter your current Roblox password for security.
Confirm Changes: Click the "Buy" button to confirm your username change.
Once you've completed these steps, you can log in using your new username and your current password.
Past Names
Roblox allows you to view a list of your previous usernames on both the Account Settings and Profile pages, as well as in the People search. You also have the option to change back to a previous username using the same method, which will also incur a Robux cost.
Important Considerations:
You cannot use a name that already belongs to another Roblox account.
Swapping usernames with your alternate (Alt) account is not permitted.
Discounts are not available for simple changes like capitalizing a name.
Your original account creation date will carry over to your new username.
Keep in mind that other players can see your previous usernames.
Different Stats of Roblox Platform
1. Roblox Usage Statistics (Top Picks)
Key Points:
Roblox has witnessed a steady increase in daily active users, reaching 43.2 million in 2023, a substantial growth from 14 million in 2016.
The platform houses over 9.5 million developers, who have created over 40 million games.
A significant portion of the user base is under the age of 16, accounting for 67% of total users.
Growth of Daily Active Users from 2016 to 2023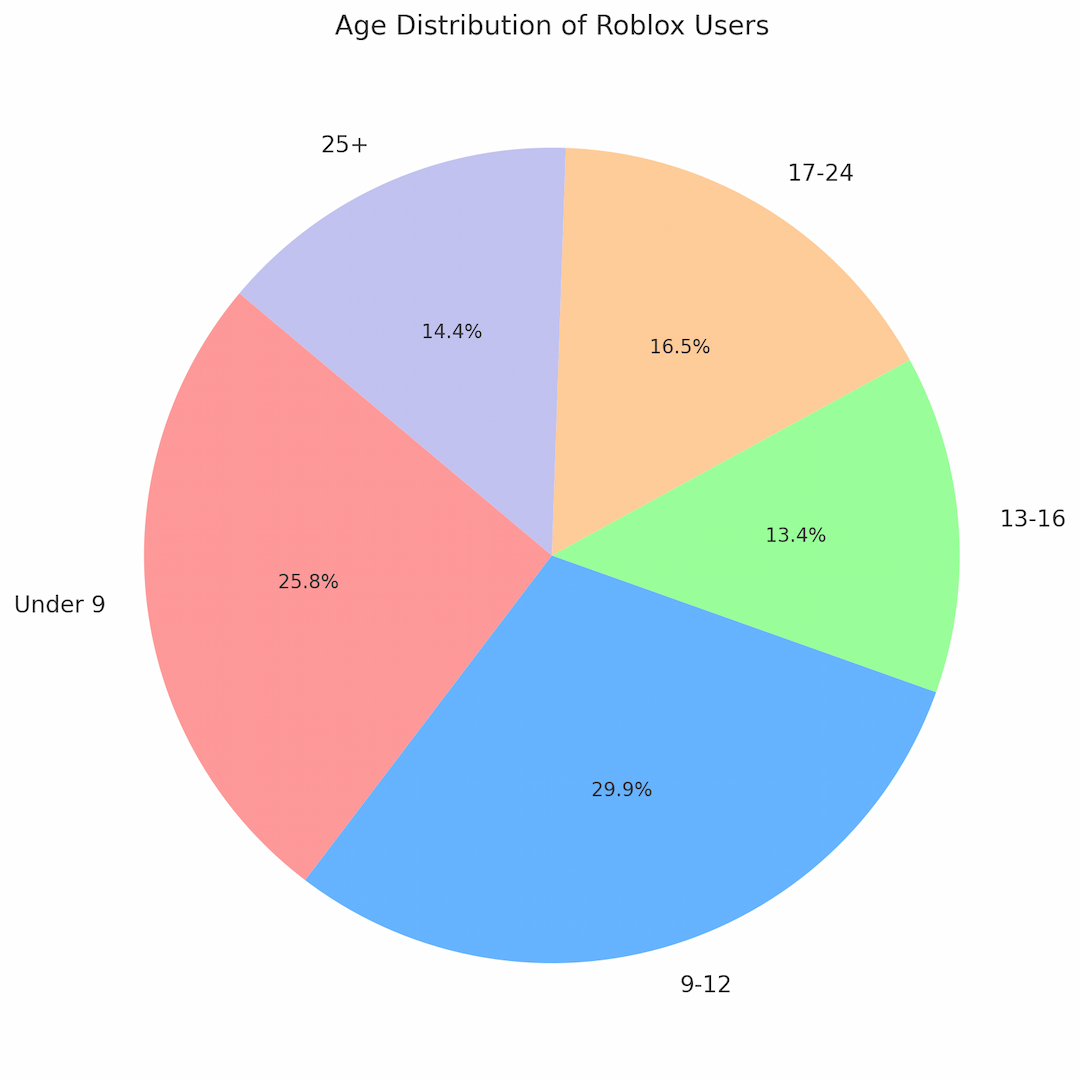 Growth of the Developer Community over the Years
2016: 634,000 developers
March 2017: 1.7 million developers
2023: 9.5 million developers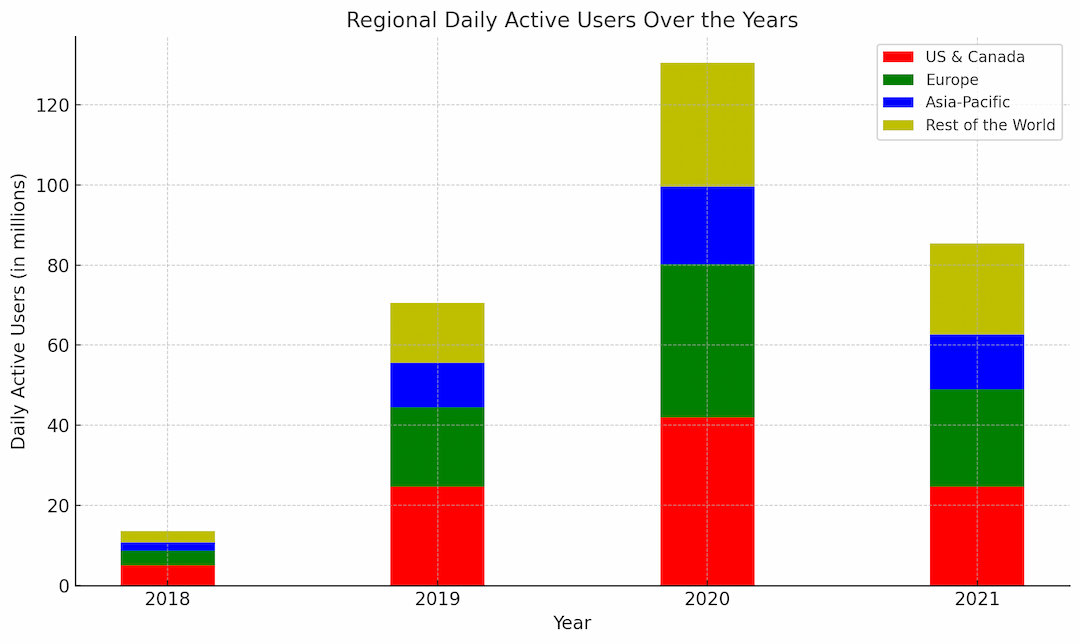 Here is the bar chart illustrating the growth of the developer community on the Roblox platform from 2016 to 2023.
Age Distribution of Roblox Users:
Key Stats:
Under 9 Years: 25%
9-12: 29%
13-16: 13%
17-24: 16%
25+: 14%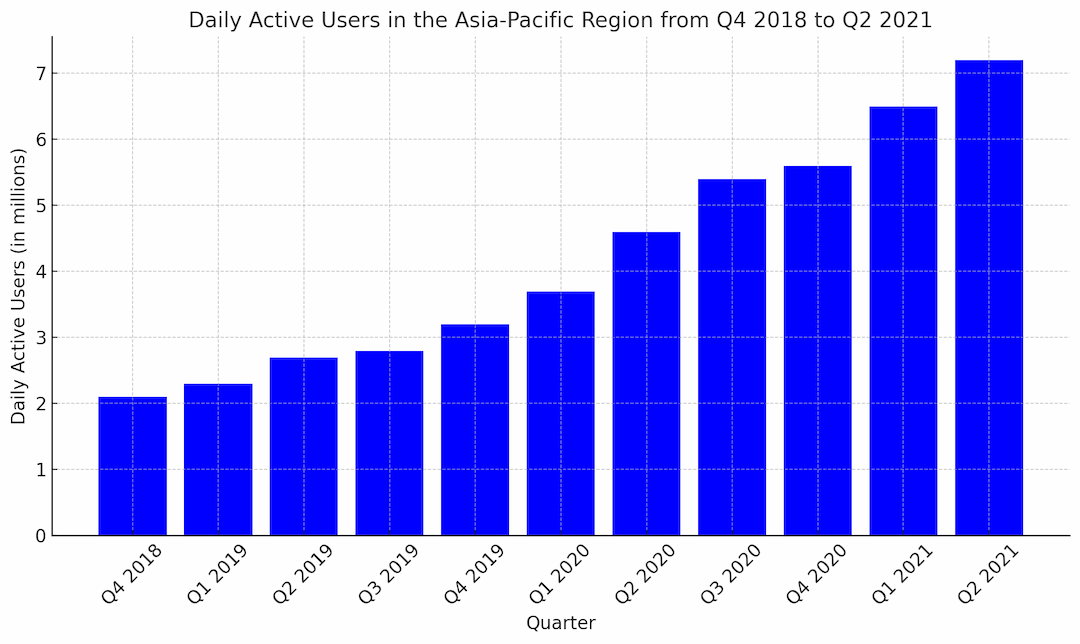 2. Roblox Monthly Active Users
Key Points:
Roblox had 202 million monthly active users as of April 2021.
The platform added 80 million users in 2020 alone, showcasing significant growth.
Growth of Monthly Active Users from 2016 to April 2021: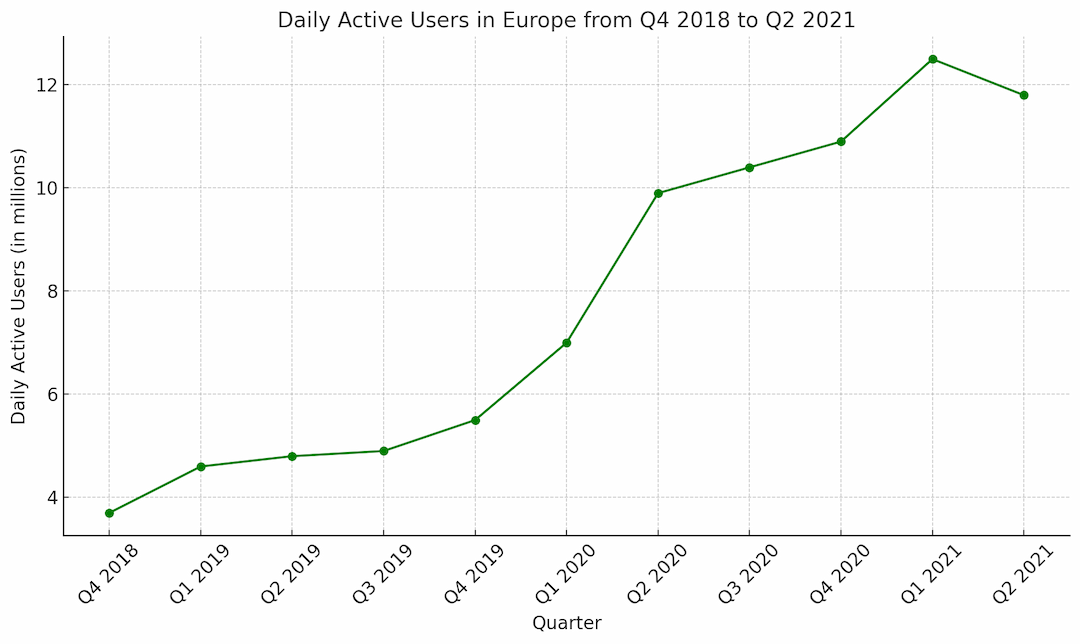 Here is the line chart depicting the growth of monthly active users from 2016 to April 2021. The chart clearly shows a significant upward trend, with a notable increase in user growth from 2020 onwards, possibly due to the pandemic encouraging more online gaming.
3. Roblox Daily Active Users (Global and Region-wise)
Key Points:
Averaged on a yearly basis, Roblox had 32.6 million daily active users in 2020, a growth of 1.85x over the previous year.
The highest concentration of users is in the US & Canada, followed by Europe and the Asia-Pacific region.
Growth of Daily Active Users Globally and in Different Regions across the Quarters.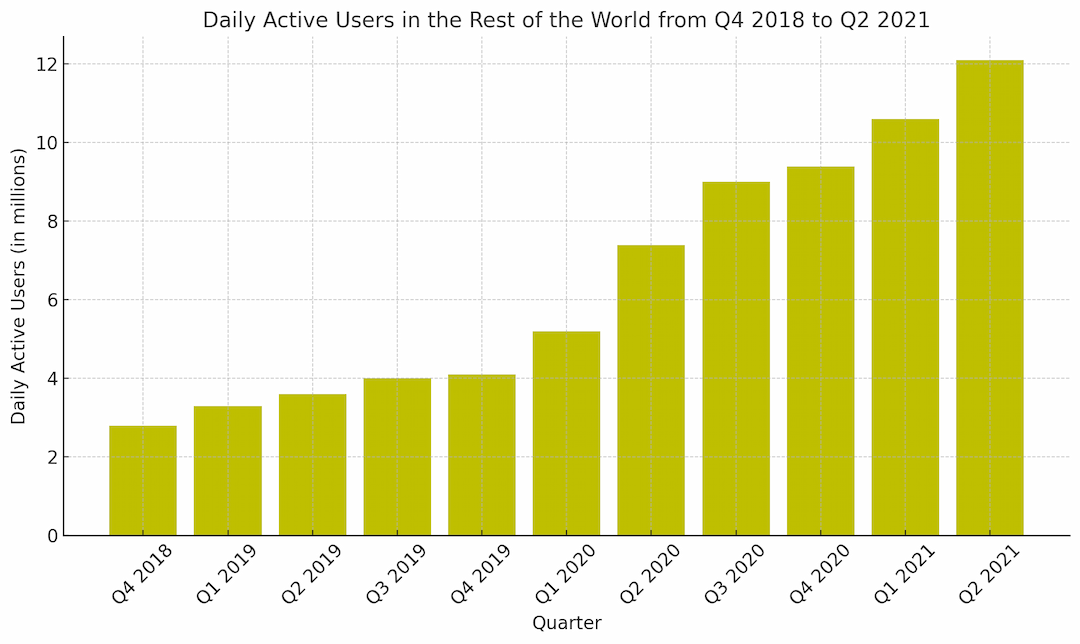 Here is the line chart illustrating the growth of global daily active users from Q1 2018 to Q2 2021. As we can see, there has been a considerable increase, especially from the start of 2020.
Growth of Daily Active Users in the US & Canada Region from Q4 2018 to Q2 2021.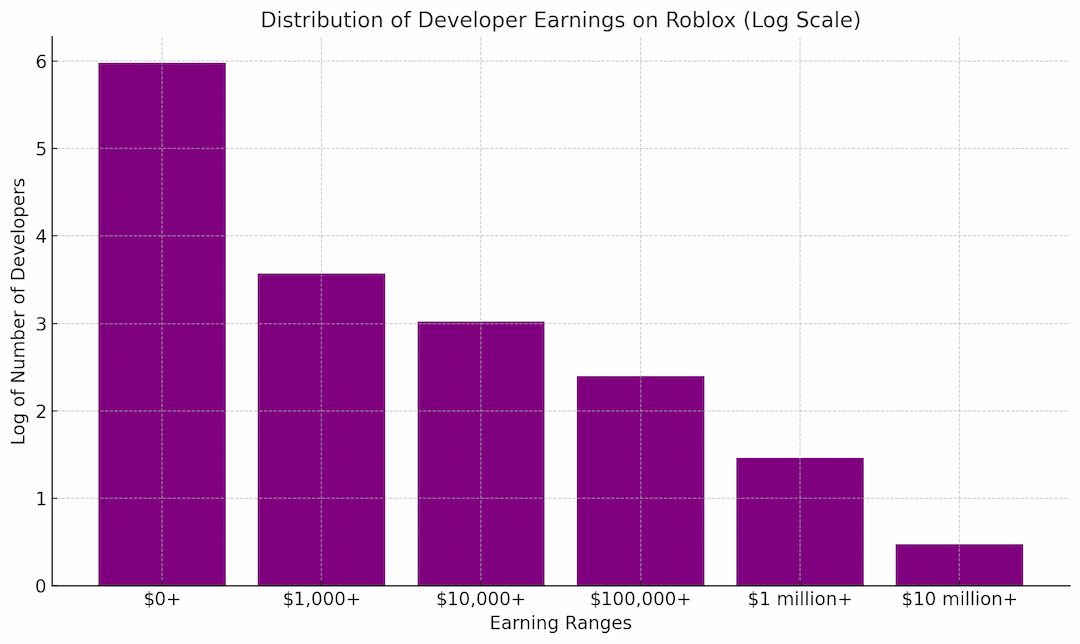 Here is the line chart illustrating the growth of daily active users in the US & Canada from Q4 2018 to Q2 2021. We can observe a substantial increase in users, particularly from Q1 2020 to Q2 2020.
Daily Active Users from Europe: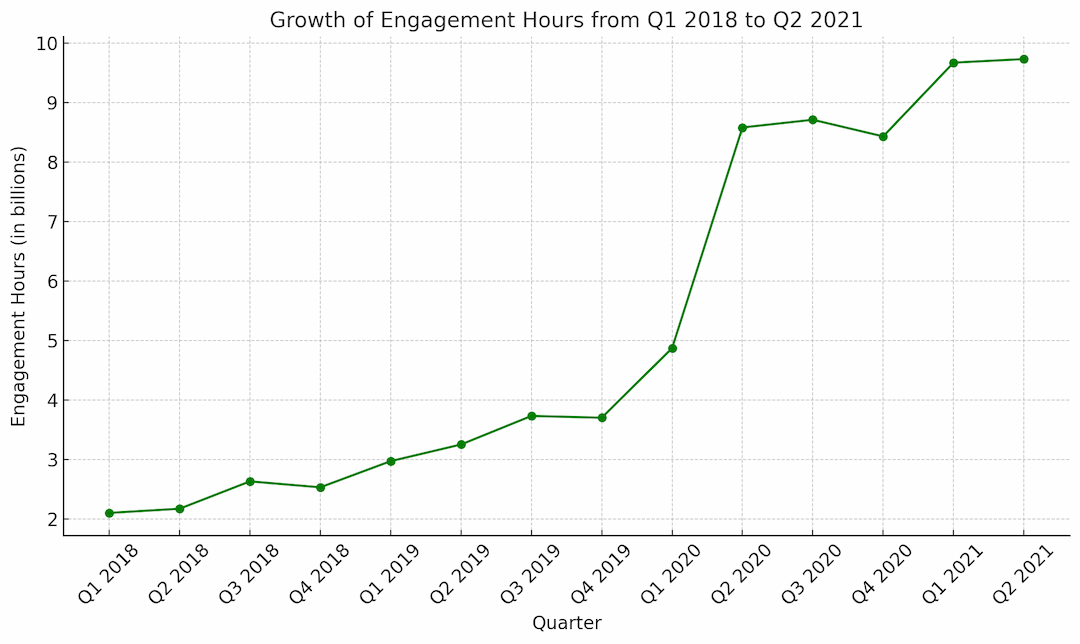 Here is the line chart depicting the growth of daily active users in Europe from Q4 2018 to Q2 2021. We can see a steady growth, with a noticeable spike starting from Q1 2020.
Daily Active Users from Asia-Pacific Region: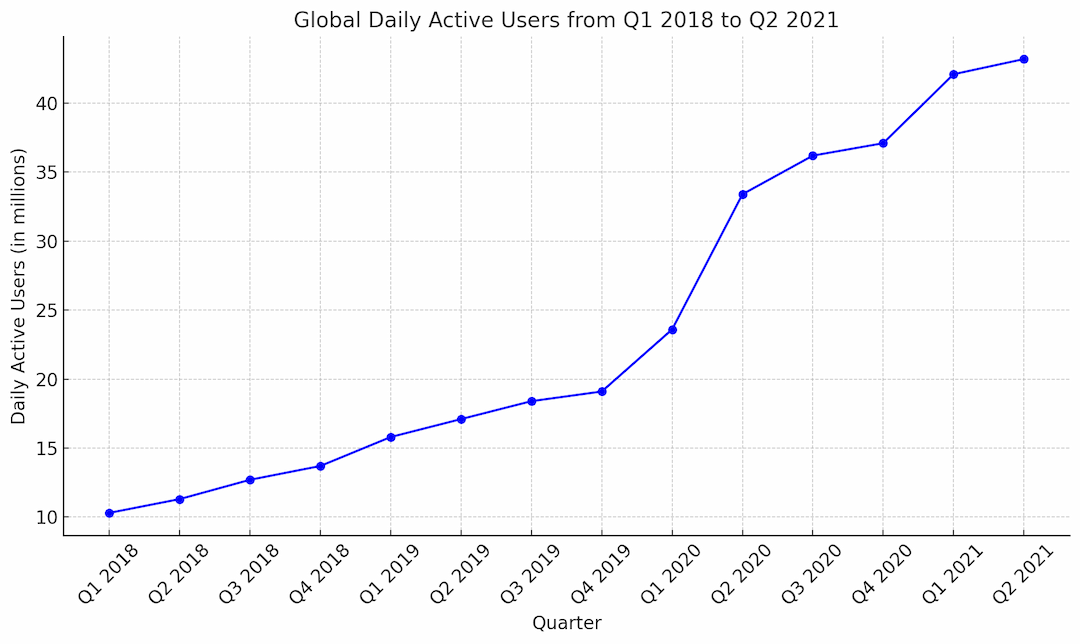 Here is the bar chart illustrating the growth of daily active users in the Asia-Pacific region from Q4 2018 to Q2 2021. As depicted, there is a consistent upward trend, with a notable increase in the number of users from the start of 2020.
Daily Active Users in the Rest of the World form Q4 2018 to Q2 2021: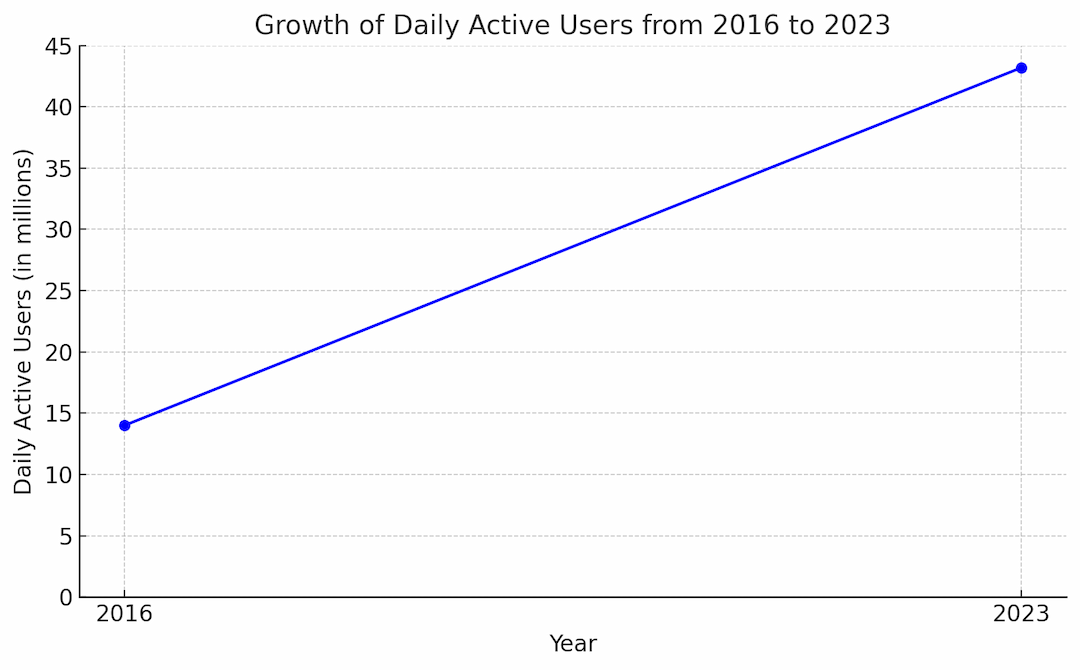 Here is the bar chart illustrating the growth of daily active users in the Rest of the World from Q4 2018 to Q2 2021. This region also experienced substantial growth, particularly from the start of 2020.
Compare Regional Daily Active Users Over the Years: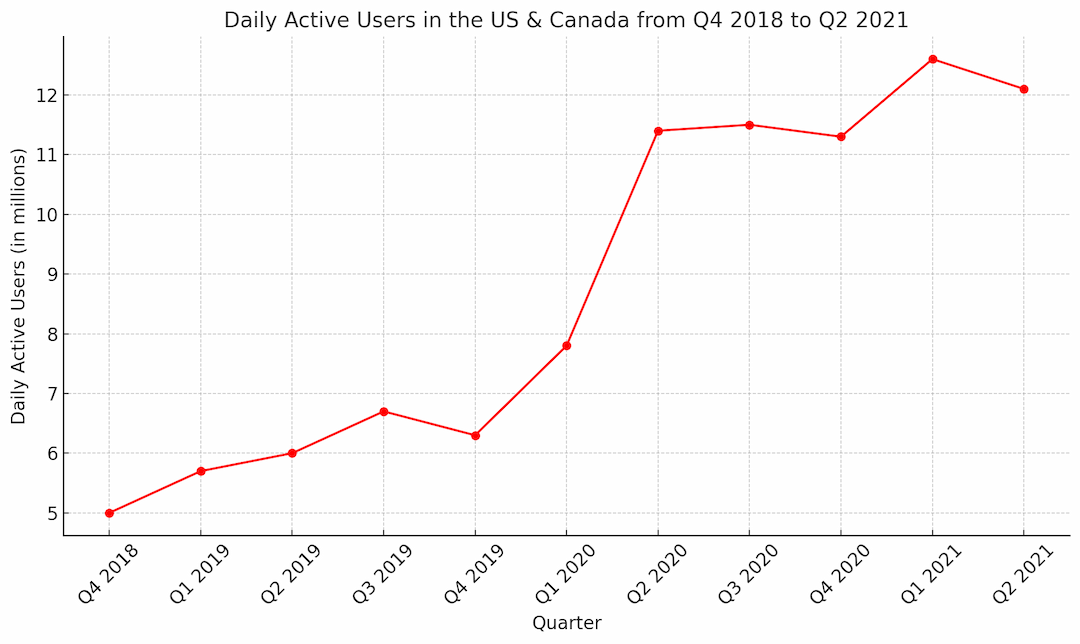 Here is the stacked bar chart illustrating the comparison of regional daily active users over the years from 2018 to 2021. Each color in a bar represents a different region:
Red: US & Canada
Green: Europe
Blue: Asia-Pacific
Yellow: Rest of the World
From the chart, we can observe a significant growth in the number of daily active users across all regions, with each year seeing a substantial increase compared to the previous one.
4. Engagement Hours on Roblox
Key Points:
The total engagement hours on Roblox were 9.73 billion in Q2 2021, a substantial increase from early 2018.
Roblox added 1.3 billion engagement hours in the first half of 2021.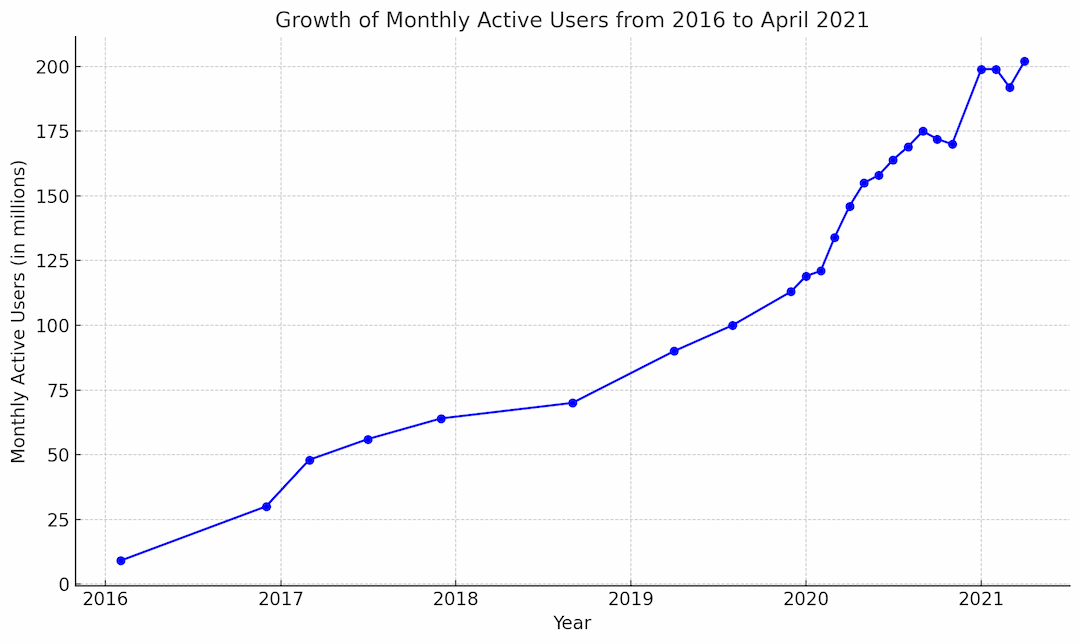 Here is the line chart illustrating the growth of engagement hours on the Roblox platform from Q1 2018 to Q2 2021.
As depicted, there is a significant uptick in engagement hours starting from Q1 2020, indicating a substantial increase in the time spent by users on the platform during this period.
5. Average Daily Usage and Game Statistics
Key Points:
Users spend an average of 2.6 hours daily on the platform.
There are over 40 million games available, with "Adopt Me!" being the most popular, garnering 25.40 billion visits.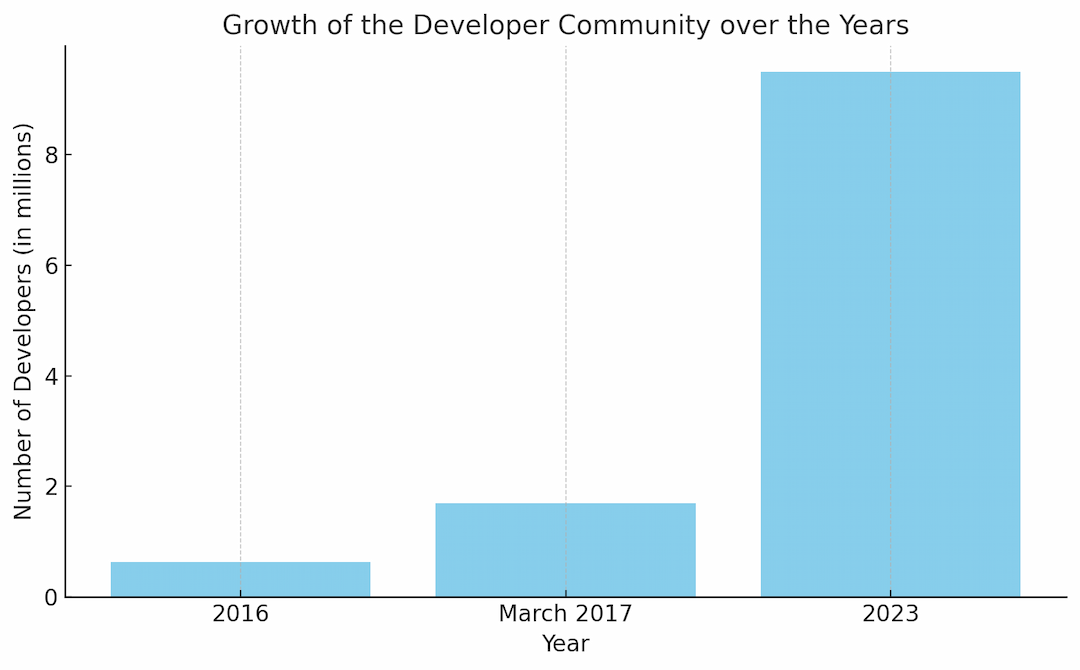 Here is the bar chart showcasing the top 10 most popular games on Roblox based on the number of visits (in billions).
From the chart, it's evident that "Adopt Me!" is the most popular game by a significant margin, boasting over 25 billion visits. This is followed by "Tower of Hell" and "MeepCity" with 14.49 billion and 11.78 billion visits, respectively.
6. Roblox User Demographics
Key Points:
Gender distribution is nearly balanced with 51%male and 44%female users.
Most users are below 16 years of age.
Here are the pie charts illustrating the distribution of daily active users based on age and gender:
Age Distribution Among Daily Active Users:
Under 9: 25%
9-12: 29%
13-16: 13%
17-24: 16%
25+: 14%
Gender Distribution Among Daily Active Users:
Male: 51%
Female: 44%
Unknown: 5%
These charts provide a visual representation of the diverse user base that Roblox maintains, with a significant portion being young users under the age of 12 and a nearly even gender distribution.
7. Roblox Usage by Device
Key Points:
Mobile devices dominate the platform with 72% of user sessions, followed by desktop at 25%.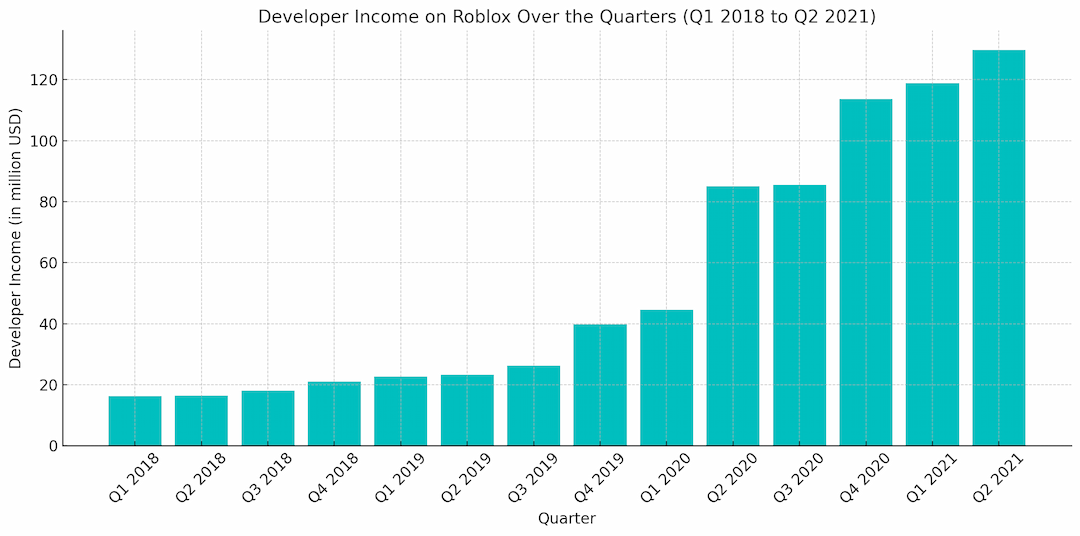 Here is the pie chart illustrating the distribution of daily active users across different platforms:
Mobile: 72%
Desktop: 25%
Console: 3%
As shown, a significant majority of users access Roblox via mobile devices, followed by a considerable portion who use desktops, and a smaller fraction who use consoles.
8. Revenue and Financial Statistics
Key Points:
Roblox earned $454.1 million in Q2 2021, showing a significant increase over the years.
The company had a market cap of $43.02 billion in October 2021.
Quarterly Revenue and Market Cap variations: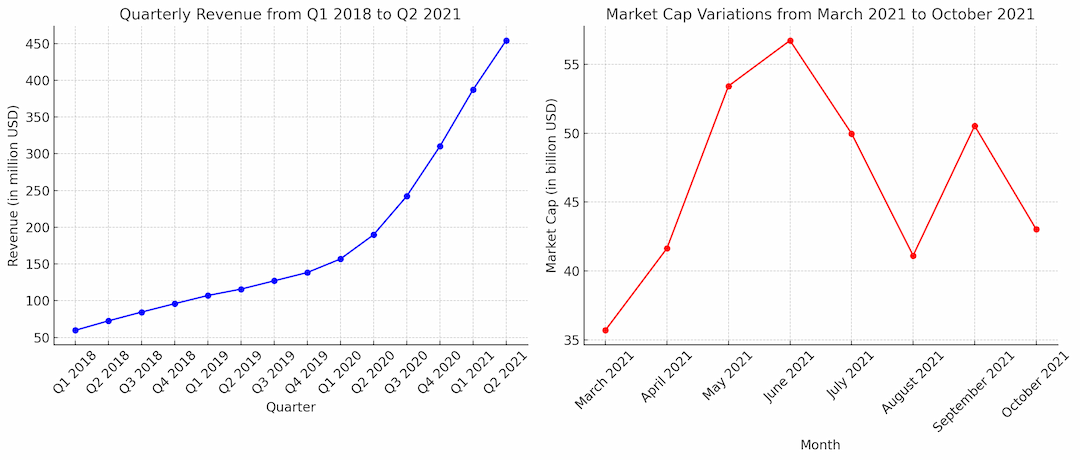 Here are the line charts depicting:
Quarterly Revenue from Q1 2018 to Q2 2021: The graph illustrates a consistent growth in Roblox's quarterly revenue over the years, with a notable increase starting from 2020.
Market Cap Variations from March 2021 to October 2021: This graph showcases the fluctuations in Roblox's market capitalization over the months in 2021. Despite several peaks and troughs, the company maintained a substantial market cap throughout the year.
Mobile Spending on Roblox Over the Quarters: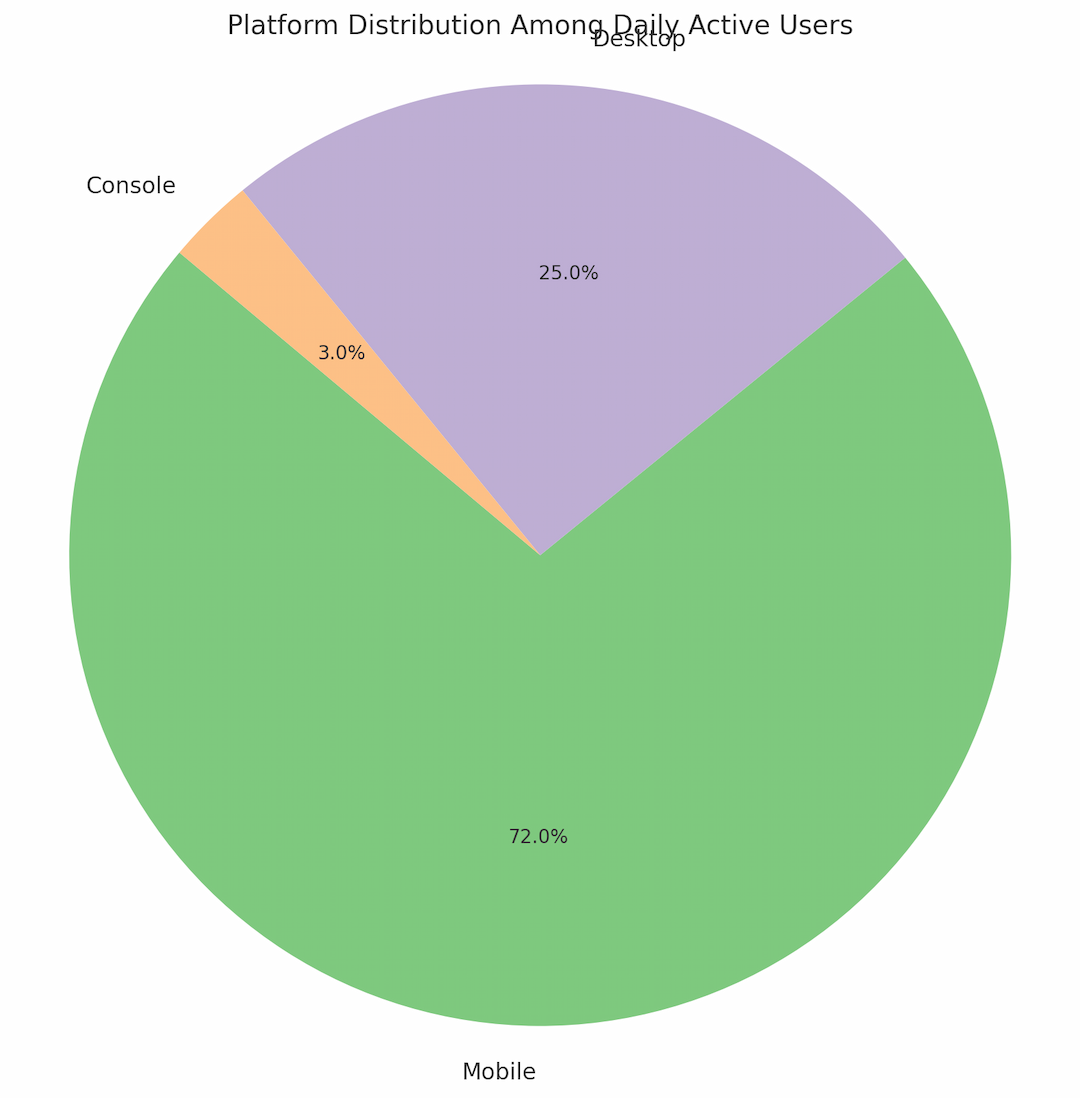 Here is the bar chart illustrating the mobile spending on Roblox over the quarters from Q1 2016 to Q3 2020.
From the chart, it's evident that there has been a significant increase in mobile spending over the years, with a substantial spike observed in Q2 2020.
9. Roblox Developer Statistics
Key Points:
Developers earned over $129 million in Q2 2021, showing substantial growth since 2018.
Despite the growing developer community, a significant portion earns less than $1,000 annually.
Quarterly Developer Income since 2018: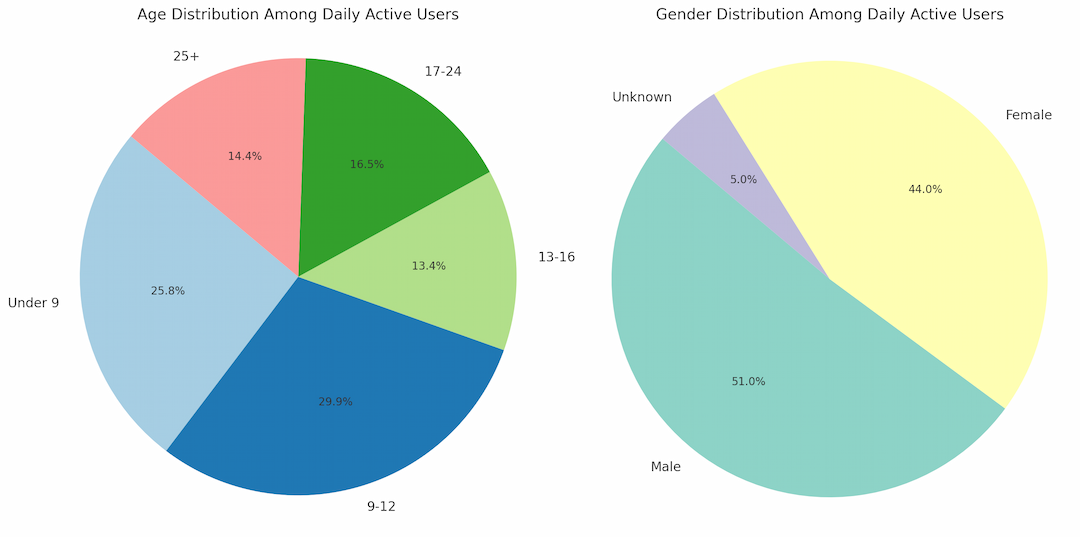 Here is the bar chart depicting the developer income on Roblox over the quarters from Q1 2018 to Q2 2021.
The chart showcases a remarkable growth in developer income over the years, particularly starting from 2020, indicating a prosperous period for developers on the platform.
Distribution of Developer Earnings: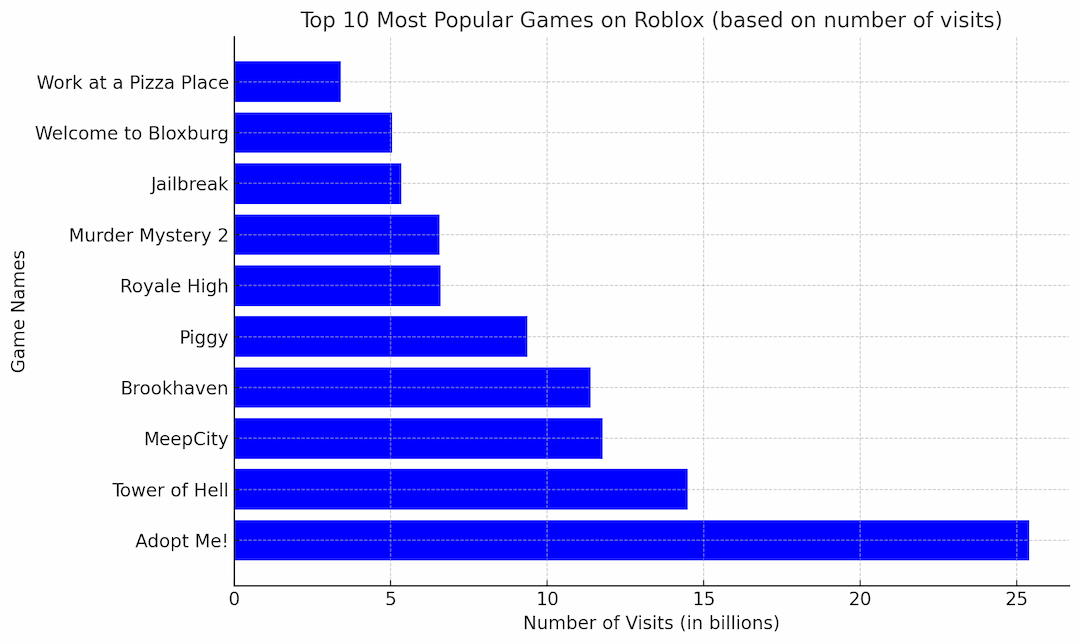 Here is the graph illustrating the distribution of developer earnings on Roblox.
The chart clearly indicates that a significant majority of developers earn up to $1,000, with a very small fraction managing to earn over $1 million and an extremely rare group earning over $10 million.
Do's and Don't of User Username Selection
Choosing a username is an important step in establishing one's online identity. Here are some do's and don'ts to consider:
Do's:
Make it Unique: Your username should be distinctive and reflect your personality or the nature of your online presence.
Keep it Simple: A username that is easy to remember and spell will be more accessible to others.
Incorporate Interests: If possible, include your interests or hobbies within your username to give others a glimpse of who you are.
Use Appropriate Language: Ensure that your username does not contain any offensive or inappropriate language.
Consider Future Growth: Choose a username that can grow with you and remain relevant over time.
Protect Your Privacy: Avoid using personal information such as your full name, address, or date of birth in your username.
Check Availability: Before settling on a username, check its availability across various platforms to maintain consistency in your online identity.
Don'ts:
Don't Use Obscure Characters: Avoid using characters that are difficult to find or type, as this can make your username hard to remember or share.
Don't Make it Too Long: A username that is too long can be cumbersome and easy to forget. Try to keep it concise.
Don't Impersonate: Avoid choosing a username that impersonates or closely resembles that of a celebrity or well-known individual.
Don't Use Offensive Words: Refrain from using language that could be considered offensive or derogatory in your username.
Don't Be Too Generic: Try to avoid overly generic usernames, as they can easily get lost in the sea of similar names online.
Don't Forget Platform Guidelines: Be sure to adhere to the guidelines and policies of the specific platform where you are creating your username.
Don't Rush: Take your time in selecting a username. A well-thought-out username can serve you well in the long run.
Remember, your username is often the first thing people see when they interact with you online, so choose wisely!
Psychology Behind Usernames
The psychology behind usernames is quite intricate, involving various aspects of identity, branding, and online behavior. Here is a detailed discussion on how a username can influence perceptions:
1. First Impressions
Instant Judgments: Similar to first impressions in face-to-face interactions, usernames often lead to instant judgments about an individual. For instance, a username incorporating terms like 'Expert' or 'Guru' may create an impression of expertise in a specific field.
Personal Branding: A username can serve as a personal branding tool, particularly for professionals and content creators. A well-chosen username can convey a person's area of expertise, interests, or the kind of content one can expect from them.
2. Perception of Authority and Expertise
Authority Indicators: Usernames containing terms indicative of a high level of knowledge or expertise in a field can potentially influence how others perceive the user's authority on a subject.
Credibility: Usernames that hint at a person's qualifications or experience can enhance perceived credibility. For instance, a username like 'DrJohnDoe' might imply a certain level of educational attainment.
3. Reflecting Personality and Interests
Personality Insights: A username can provide insights into a person's personality, hobbies, or interests. Creative or witty usernames may be perceived as indicative of a user with a good sense of humor or creativity.
Connection and Relatability: Usernames that reflect common interests or hobbies can create a sense of connection or relatability, fostering community and interactions.
4. Privacy and Security Considerations
Anonymity and Pseudonymity: Usernames allow for a degree of anonymity or pseudonymity online, which can influence how people behave, potentially encouraging more open or honest expression.
Privacy Preservation: By using a username different from their real name, individuals can maintain a level of privacy, protecting their personal information from being easily accessible.
5. Cultural and Social Influences
Cultural Resonances: Usernames may contain elements that resonate with specific cultural or social groups, potentially influencing how the user is perceived within those groups.
Social Connotations: Certain usernames might carry social connotations, potentially signaling the user's affiliations, beliefs, or stance on various issues.
6. Psychological Attachment
Identity and Self-Expression: Over time, individuals may develop a psychological attachment to their usernames, with the username serving as a significant component of their online identity and a means of self-expression.
Recognition and Reputation: For long-term users, their username can become a representation of their reputation within a community, with positive recognition serving as a form of social validation.
Understanding the psychology behind usernames can be a vital tool, especially in the realms of online marketing, personal branding, and community building. A well-chosen username can serve as a powerful asset in shaping online interactions and perceptions. It's important to choose a username that not only represents one's identity but also resonates well with the intended audience.
Username Guide
Here is a guide that breaks down some vital aspects regarding username selection:
1. Ideal Length of a Username on the Platform:
a. Readability:
Shorter usernames (between 8-15 characters) are generally easier to read and remember.
Longer usernames (more than 15 characters) can be more descriptive but risk being forgotten or misspelled.
b. Availability:
Shorter usernames are more likely to be already taken, especially common names or words.
Longer usernames may offer more availability but should still be kept concise to avoid complexity.
c. Platform Specific Guidelines:
Different platforms may have varying restrictions on username lengths. It's always best to check the specific guidelines of each platform.
Different platforms have different character limits for usernames.
Twitter: 15 characters
Roblox: up to 20 characters
Instagram: 30 characters
Pinterest: 15 characters
LinkedIn: Varies, but company names should be 20 characters or fewer to ensure they're displayed in full.
Facebook: 50 characters
Reddit: 20 characters
2. Most Used Words in Usernames Across the Platforms:
a. Personal Names and Initials:
Many users incorporate their real names or initials into their usernames.
b. Hobbies and Interests:
Words related to popular hobbies, interests, and professions often appear in usernames.
c. Descriptive Adjectives:
Words like "Cool", "Crazy", "Funny", etc., are commonly used to add a personal touch to usernames.
d. Popular Culture References:
References to popular culture, including movies, books, and TV shows, are commonly found in usernames.
3. Why and Effect of Numbers and Special Characters in the Username:
a. Uniqueness:
Incorporating numbers and special characters can help create a unique username, especially if a desired username is already taken.
b. Aesthetic Appeal:
Special characters can add a visual element to a username, making it more aesthetically pleasing or aligned with a particular online subculture.
c. Security:
Adding numbers and special characters can enhance the security of a username by making it less likely to be guessed or hacked.
d. Potential Drawbacks:
Using too many numbers or special characters can make a username difficult to remember or type, potentially limiting its reach.
Some platforms restrict the use of certain special characters in usernames to prevent spam and maintain usability.
e. Numeric Significance:
Numbers can sometimes have personal significance, such as representing a birth year or a favorite number, adding a personal touch to a username.
Selecting an appropriate username is an essential step in establishing a successful online presence. Keeping the username at an ideal length, incorporating popular and personal elements, and judiciously using numbers and special characters can help create a username that is both unique and memorable. It's vital to consider platform guidelines and potential impacts on readability and perception when choosing a username.
How to keep Accounts Secure with a Good Username and Strong Password?
Securing online accounts is crucial in the digital age. Here is a comprehensive guide on how to keep accounts secure with a good username and a strong password:
1. Choosing a Secure Username:
a. Avoid Personal Information:
Avoid using easily accessible personal information such as your full name, birth date, or address, as part of the username to prevent identity theft.
b. Unique Across Platforms:
Try to have a unique username for different platforms to prevent cross-platform hacking.
c. Complex & Unpredictable:
Create a username that is complex and unpredictable to make it harder for hackers to guess.
d. Consider a Username Generator:
If you find it challenging to come up with a secure username, consider using a username generator that can create a secure and random username.
2. Creating a Strong Password:
a. Length and Complexity:
Your password should be at least 12-16 characters long and include a mix of letters, numbers, and special characters to enhance security.
b. Avoid Common Words:
Avoid using easily guessable information, such as "password," "123456," or sequences of keyboard patterns.
c. Unique Passwords for Different Sites:
Use different passwords for different sites to prevent a security breach on one site from compromising others.
d. Regular Updates:
Change your passwords regularly, ideally every 3-6 months, to reduce the risk of unauthorized access.
3. Utilizing Multi-Factor Authentication (MFA):
Where possible, enable MFA to add an additional layer of security to your accounts. This often involves confirming your identity using something you know (password) and something you have (a smartphone or a hardware token).
4. Secure Storage:
a. Password Managers:
Consider using a password manager to securely store and manage your passwords.
b. Avoid Writing Down Passwords:
Avoid writing down passwords or storing them in easily accessible places.
5. Beware of Phishing Scams:
Be cautious about unsolicited communications asking for your credentials. Always verify the URL and the sender's identity before entering your credentials.
6. Secure Connection:
Always use a secure connection (https) when entering your username and password to prevent eavesdropping.
7. Regular Account Reviews:
Regularly review account statements and logs for any unauthorized or suspicious activity.
Securing your online accounts is a continuous process. By choosing a secure username, creating a strong password, and following best practices for account security, you can safeguard your online presence effectively. Remember to stay updated on the latest security developments and adjust your security practices accordingly.
Why Should You Consider Culture when Selecting a Username?
Considering cultural aspects when selecting a username is crucial, especially in a globalized digital world. Here's an elaborate discussion on why one should consider culture when selecting a username:
Understanding Cultural Sensitivity in Username Selection
1. Avoiding Offensive Language:
It is vital to avoid words or phrases that might be considered offensive or derogatory in different cultures. This includes avoiding racial, ethnic, or gender-based slurs which can alienate users and create a hostile environment.
2. Language and Meaning:
Some words or phrases may have different meanings in different cultures or languages. A word that seems innocuous in one language might have a negative connotation in another. Therefore, it's essential to research the potential meanings of a username in various linguistic and cultural contexts.
3. Religious Sensitivity:
Avoid using names or symbols associated with religious figures or concepts in a disrespectful manner. This shows respect for diverse religious beliefs and practices.
4. Historical Awareness:
Being aware of historical contexts and avoiding references to contentious historical events or figures can prevent potential conflicts and misunderstandings.
5. Representation and Stereotypes:
It's essential to avoid usernames that perpetuate stereotypes or misrepresentations of any cultural group. This promotes a more inclusive and respectful online community.
6. Universality and Accessibility:
If you plan to be active in international communities, choosing a username that is easy to pronounce and understand across different languages can be beneficial. This makes the username more accessible and inclusive.
7. Legal and Ethical Considerations:
In some cases, the use of certain words or symbols might be legally restricted or considered unethical. It is advisable to steer clear of such terms to avoid potential legal issues and to maintain a positive online reputation.
8. Building Positive Relationships:
By selecting a culturally sensitive username, users can foster positive relationships with individuals from diverse backgrounds. This encourages cross-cultural dialogue and understanding.
9. Personal Branding and Reputation:
For individuals or organizations aiming to build a positive brand image, selecting a culturally sensitive username is crucial. It reflects positively on the user's awareness and respect for diverse cultures, potentially attracting a broader audience.
Fun facts or Trivia about Roblox Username
Here are some fun facts and trivia regarding usernames on the Roblox platform:
1. Earliest Usernames:
The first user on Roblox was named "Admin." The account was created by co-founder David Baszucki in 2004, even before the platform was officially launched to the public.
2. Username Limits:
Initially, usernames could contain both spaces and underscores. However, now they are restricted to alphanumeric characters and underscores only.
3. Username Length:
The minimum length for a username on Roblox is 3 characters, and the maximum length is 20 characters.
4. Rare Usernames:
Similar to other platforms, there exists a community on Roblox that collects "rare" usernames. These are usually short, single-word usernames, and can sometimes fetch a high price in trades.
5. Changing Usernames:
Users can change their usernames on Roblox, but it comes at a cost of 1,000 Robux, which is the platform's virtual currency.
6. Display Name Feature:
In 2021, Roblox introduced the "Display Name" feature, allowing users to have a display name different from their username, which can include spaces and be changed at no cost.
7. Username Generators:
Due to the high number of users on Roblox, finding a unique username can be challenging. Many users rely on username generators to find available and creative usernames.
8. First User to Reach 1 Million Followers:
The user "Linkmon99" is known to be the first user to reach 1 million followers on Roblox, making his username quite famous in the Roblox community.
9. Inappropriate Usernames:
Roblox has strict policies against inappropriate usernames, and they have systems in place to filter and remove offensive or inappropriate content in usernames.
10. Tribute to Erik Cassel:
After the passing of Erik Cassel, a co-founder of Roblox, many users changed their usernames to include "Erik" as a tribute to his contribution to the platform.
Usernames in Roblox are more than just a means to log in; they are a vital part of the identity and community within the platform. Whether it's trading rare usernames or finding creative ways to express oneself through a username, it's clear that usernames hold a significant place in the Roblox community.
Frequently Asked Questions about Roblox Usernames
1. How Do I Choose a Username on Roblox?
Choosing a username on Roblox involves considering factors like availability, personal preference, appropriateness, and adherence to the platform's rules. Try to select a unique and memorable name that represents your gaming personality.
2. Can I Change My Username on Roblox?
Yes, you can change your username on Roblox. However, this service is not free and costs 1,000 Robux. You can change your username in the account settings section.
3. Why Can't I Use Certain Words or Phrases in My Roblox Username?
Roblox has a strict policy against using offensive, inappropriate, or copyrighted terms in usernames. The system automatically restricts the use of such words to maintain a safe and respectful community.
4. Can I Use Special Characters in My Roblox Username?
No, as of now, you can only use alphanumeric characters and underscores in your Roblox username. Special characters are not allowed to maintain uniformity and avoid technical issues on the platform.
5. What is the Difference Between a Username and a Display Name on Roblox?
A username is a unique identifier used to log into the platform, while a display name is the name displayed on your profile and in games. The display name can be changed for free and can include spaces, unlike the username.
6. Can I Reuse an Old Username on Roblox?
Yes, if you change your username, the old username becomes available for others to use. However, if an account with a particular username is deleted, that username might not be available for reuse.
7. What Should I Do if My Desired Username is Taken?
If your desired username is taken, you can try variations of the name, add numbers, or use underscores to find an available username. Be creative and try different combinations until you find one that is available and suits you.
8. Is There a Way to Report Inappropriate Usernames on Roblox?
Yes, you can report inappropriate usernames on Roblox. If you come across a username that violates the community standards, you can report it through the platform's reporting system, which is accessible on the user's profile.
9. How Can I Secure My Roblox Username?
To secure your Roblox username, use a strong password, and avoid sharing your account details with others. Also, enable two-step verification to add an extra layer of security to your account.
10. Are There Any Restrictions on Username Length on Roblox?
Yes, a Roblox username must be between 3 and 20 characters long. It should not violate any community standards or policies of the platform.