Random Starbucks Drink Generator ☕️
Let the Random Starbucks Drink Generator be your guide in finding your next favorite Starbucks drink. Embark on a journey of random Starbucks drink discoveries!
Randomly Generated Random Starbucks Drinks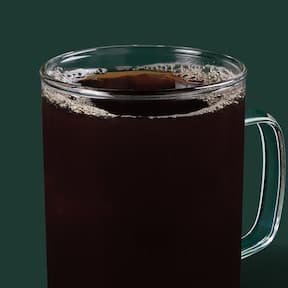 Featured Decaf Roast Decaf Pike Place Roast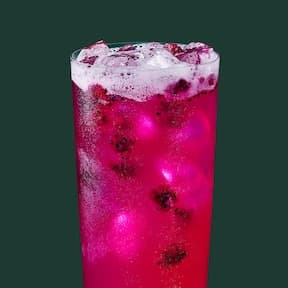 Mango Dragonfruit Lemonade Starbucks Refreshers Beverage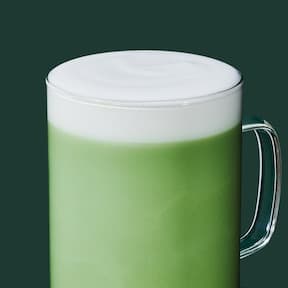 Matcha Tea Latte
Unleash A World of Flavors with the Random Starbucks Drink Generator ☕️
Dive into the aromatic world of Starbucks with the Random Starbucks Drink Generator, your one-stop destination for discovering exciting and unique beverage combinations! Whether you're a fan of hot teas or icy cold drinks, our generator serves as the perfect platform to experiment and find your next favorite Starbucks drink.
From the creamy layers of Frappuccino® blended beverages to the refreshing zest of iced teas, prepare yourself for a delightful journey through the finest selections from the Starbucks menu.
Features
Vast Category Selection: Choose from a rich selection of categories including Oleato™, hot drinks, cold coffees, and more. Discover a new favorite every time you use the random Starbucks drink generator.
Customizable Flavors: Enter your preferred number of flavors and let the generator craft a unique beverage just for you. Mix and match to find the perfect blend that suits your taste.
Visual Experience: Not only does the generator provide the name of the concoction, but it also displays an enticing image of the drink, setting the mood for a delightful beverage experience.
Ease of Use: With just a couple of clicks, embark on a flavorful journey that surprises you with a new blend each time.
How to Use the Random Starbucks Drink Generator?
Navigate to the Tool: Begin your delightful journey by visiting our Random Starbucks Drink Generator tool.
Select Your Preferences:
Choose the category from options like Oleato™, hot teas, Frappuccino® blended beverages, and more.
Specify the number of flavors you wish to explore.
Generate Your Drink: Click the "Generate" button and watch as the tool crafts a delightful drink combination for you.
Enjoy the Visual Treat: Relish the visual display of your generated drink, complete with an attractive image and name.
Pro Tip: Use the random compliment generator to add a sweet note to your drink-sharing moments with friends or family!
Use Cases
Party Planner: Planning a Starbucks-themed party? This generator can be your assistant in creating a menu that suits everyone's taste preferences.
Gift Idea: Use this tool to generate a unique Starbucks drink as a gift idea for your friends and family.
Personal Barista: Play the role of a personal barista, experimenting with different combinations to find the perfect drink.
Pro Tip: Enhance your conversation over a cup of Starbucks with topics generated from our random topic generator.
Examples of Generated Starbucks Drinks
| Serial No | Category | Drink Name |
| --- | --- | --- |
| 1 | Oleato™ | Lavender Bliss Oleato™ |
| 2 | Hot Teas | Spiced Apple Chai |
| 3 | Hot Drinks | Velvet Cocoa Delight |
| 4 | Frappuccino® Blended Beverages | Cherry Blossom Frappuccino® |
| 5 | Cold Coffees | Iced Caramel Macchiato |
| 6 | Iced Teas | Peach Citrus White Tea |
| 7 | Cold Drinks | Berry Burst Refresher |
| 8 | Oleato™ | Vanilla Bean Oleato™ |
| 9 | Hot Teas | Ginger Lemon Honey Tea |
| 10 | Cold Coffees | Salted Caramel Cold Brew |
Tips for Enhancing Your Starbucks Experience
Experiment with different flavor combinations to find your perfect drink.
Pair your favorite drink with a heartwarming compliment using our random compliment generator.
Plan a virtual coffee date and share your random Starbucks drink discoveries with friends.
Capture your Starbucks moments with creative emojis from the random emoji generator.
FAQs
Can I save the generated Starbucks drinks?

Yes, the tool allows you to save the generated drink images and names for future reference.

Can I generate multiple drinks at once?

Absolutely, specify the number of flavors you'd like to explore and the tool will generate that many drinks for you.

Are the drinks generated real Starbucks drinks?

Yes, the drinks generated are based on real Starbucks drinks, giving you an authentic Starbucks experience.

Can I share the generated drinks on social media?

Certainly! Feel free to share your unique drink creations on social media platforms and tag your friends.

Can I use this tool for free?

Yes, the Random Starbucks Drink Generator is a free tool available for everyone to use.
Conclusion
Get ready to explore a world of flavors and delightful experiences with the Random Starbucks Drink Generator. Whether you're looking to pick your next Starbucks drink with ease or planning to surprise a friend with a unique gift, this tool stands as your gateway to an aromatic and flavorful Starbucks adventure. Happy sipping!